Fields is suitable for all activities during the working day
Kinnarps' new range of furniture, Fields, which was unveiled at the Stockholm Furniture Fair, is now being launched in retailers the world over. The new modular range was well received at the fair – not least because the choice of sofas, tables, screens and easy chairs allows you to create an active workplace.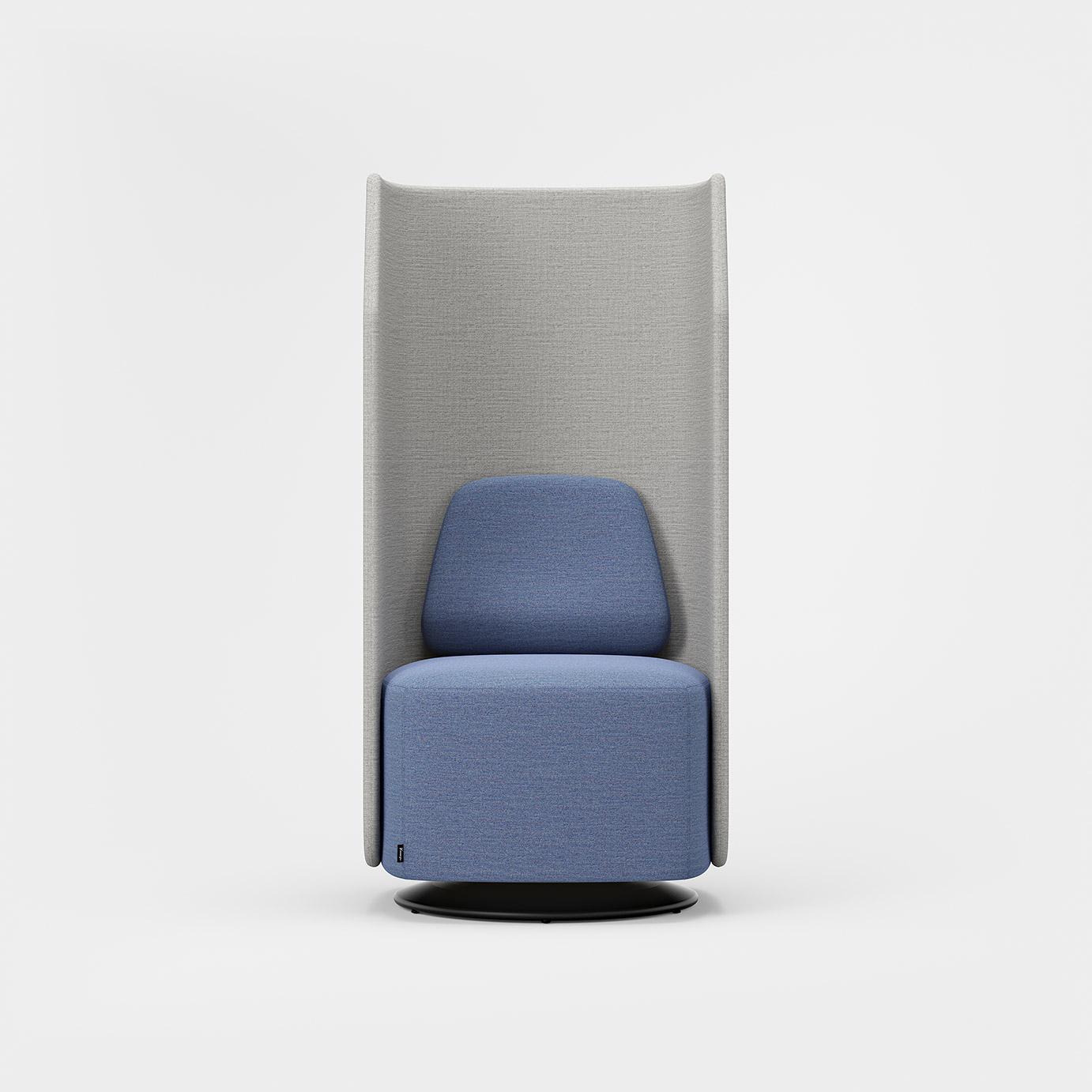 Designed by Olle Gyllang
Fields has been designed by Swedish designer Olle Gyllang from Stockholm-based Propeller Design AB. A renowned design agency with extensive experience from the fields of product design, industrial design and design strategy.
Fields was created by Olle Gyllang together with Kinnarps. It is a range that offers great variety and can easily create spaces where different activities are carried out during a working day. This means that it is a perfect fit for activity-based working environments. With a great range of different materials, colours and accessories, it is also possible to customise and adapt Fields to any preference and taste.
"The basic concept of Fields is a modular and flexible system in which functions and parts can be combined depending on requirements, conditions and space. We have created the building blocks and options; now the architect can step in and use these as a basis for designing high-quality functional environments."
The extensive Fields range allows for the creation of common areas, meeting areas, rooms within rooms, creative spaces or individual workplaces. Easy chairs, sofas, tables and screens are mixed with exciting accessories and smart solutions to create a well thought-out holistic solution. Fields thereby brings together shared and private areas, erases the boundaries between areas for meetings and working alone and connects the individual with the group, as well as making it possible for all staff to find their own space to work and be happy in.
For more information, please contact:
Anna-Karin Halvardsson, International Product Manager - 3rd Space, Kinnarps AB,
anna-karin.halvardsson@kinnarps.se, tel. +46 (0)370 375 590.